At BetterBuilt, we've seen when speaking to universities and research facilities that they continue with the same strategy for cage wash support. Universities and facilities will provide cage wash with each vivarium that is built. These cage wash facilities have large energy-heavy requirements, equipment redundancy and personnel. Could there be a better solution? A centralized cage washing system.
In 2015, we transformed the University of California San Diego by upgrading their equipment and implementing a system to save time, money, and energy. When we met up with the representatives of Duke University, we presented our past work with UC San Diego – and we could see the moment that Duke realized what centralized cage washing could do for them.
Let's dive deeper into the benefits of centralized systems for universities with failing, redundant robotic systems and explain how a centralized cage washing system could be right for you.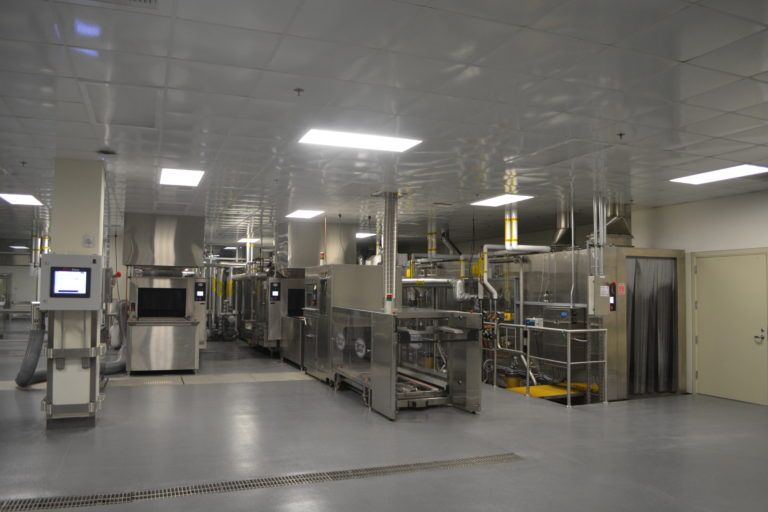 What Is a Centralized Cage Washing System?
A centralized cage washing system removes the need for many different washers in various buildings across a facility. It transports all dirty cages to a central location, cleans them, then transports them back – eradicating the need for redundant washing products and setups in separate places.
The Challenge: Why Duke (and Others) Could Benefit
When we first began our interaction with Duke University, the scope of work was for replacement of an existing cage wash facility. However, we quickly realized that as a growing University they needed a cage wash solution that would be scalable as they built new facilities and continue to grow. At the same time, they wanted to avoid the pitfalls of their past experiences.
That's when we suggested centralized cage washing. The lightbulb clicked on.
The Solution: One Simple, Effective Cleaning System
Although BetterBuilt could have replaced Duke University's equipment as they were, we made a bold suggestion. We laid out everything we did for the University of California San Diego, then dove into the benefits they've been experiencing since implementing a centralized system. Thanks to its new system, UC San Diego has been able to:
Reduce utilities (water, steam, and electricity) by 49-65%.
Increased productivity.
Reduce the amount of manual labor needed for cage washing.
Reduce equipment cost.
Provide greater flexibility since without a cage wash area, new and existing vivaria can be configured in ways that are more efficient and conducive to research.
Overall savings of over $13 million.
Like Duke, UC San Diego needed a way to scale their washing strategies with their facilities' growth. Their centralized cage washing setup allowed them to do just that – and we encouraged Duke to consider the same solution.
Our partners at Duke University quickly realized the benefits of centralized cage washing, and we began to draw up plans for a new cage washing building and blueprints for a system that would revolutionize their daily washing procedures.
The Results: Plans for Better Future
Currently, we are in the process of finalizing a high-end central cage washing system for Duke University. COVID-19 resulted in some setbacks, but we are fully committed to pushing forward to give Duke a scalable, effective method for cage washing across many different buildings.
Our goal is to give them:
More effective automation solutions
Strategic expansion plans
Highly integrative and effective facilities
More space for research and development
Solutions that can scale with Duke's future growth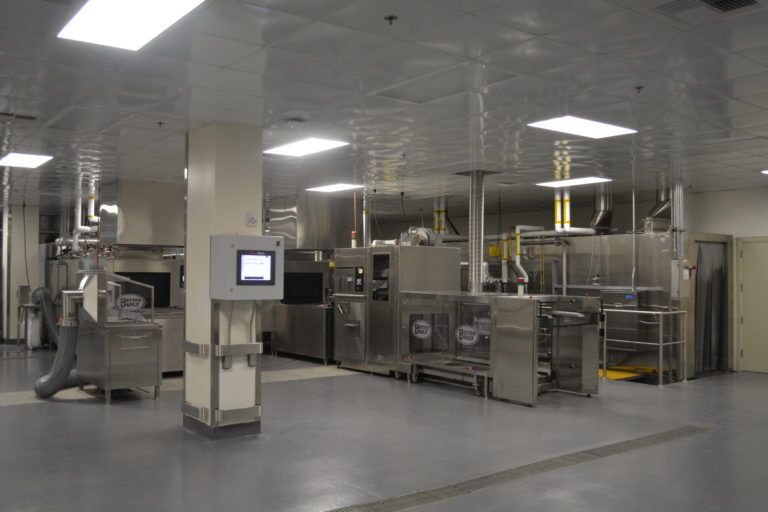 When Should You Consider a Central Cage Washing System?
BetterBuilt will never try to sell you on a product or system without fully learning about your facility's needs first. However, we can tell you what has worked for other clients and universities in the past, and a central cage washing system has proved to be vastly effective for some.
We believe that you should consider a central cage washing system if:
Your research facility is growing and is projected to continue to grow.
You're tired of spending money on redundant washing equipment and solutions.
You want to provide flexibility in your vivaria operations.
Your previous experience with automation hasn't been great.
To learn more about central cage washing systems, or to explore other options for your research center, reach out to the BetterBuilt team. You can call us at 888-553-0855 or contact us online.