The cost of replacing lab glassware and repairing equipment can add up quickly. Laboratory equipment maintenance costs are on the rise, too. The latest estimates report that the lab equipment market has increased by 6% since 2019. Further, about 20% of a laboratory's entire budget is put towards equipment repairs and upkeep.
Of course, some of these costs are completely unavoidable. Lab glassware will scratch, chip, crack and etch causing it to break in use. Equipment and machinery will need part replacements or repairs over time. However, laboratories can significantly cut down the costs of lab equipment replacements and repairs by making a few simple changes.
Here are five super simple ways to reduce lab glassware and equipment repair costs.
1. Clean Laboratory Equipment Correctly
Lab equipment used in life sciences and healthcare requires specific sanitization standards. Lab glassware, vivarium cages, bottles, and racks all need to be washed with chemical solutions at high heat in order to kill off any bacterial growth.
However, during this process, equipment such as glassware can easily break if it is not handled properly. The high pressure from water streams inside of the washer can damage glassware. Equipment may also wear down faster if it is not cleaned correctly, such as at too high of a temperature or with the wrong products.
So, it is essential to ensure that all of your lab equipment has the right washer system. There are many types of washers used in life science and healthcare labs that are designed for specific pieces of equipment.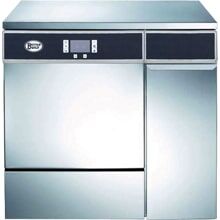 The G236D Undercounter Glassware Washer heats up water for thermal disinfection. It also includes a forced air-drying system so the glassware can be reused soon after the cycle is complete.
A one-size-fits-all washer is not really a solution here. Instead, it is best to invest in a washer with the correct accessory that is designed specifically for the equipment used in the lab. This will reduce the number of broken or damaged equipment pieces, saving money in the long run.
2. Follow a Scheduled Maintenance Routine
Taking care of lab equipment is similar to vehicle maintenance. If you keep up with scheduled oil changes, rotate your tires, and perform tune-ups, it's unlikely that you will run into sudden engine troubles.
Preventative machinery maintenance is another solution that can greatly reduce the need for sudden, expensive repairs in a lab. It can also increase equipment efficiency and eliminate interruption due to servicing. Labs that schedule preventative equipment maintenance report up to 60% less equipment downtime.
Be sure that all of your equipment and machinery are regularly serviced. This can be contracted through a technician service for convenience. Technicians will come to inspect, repair, and replace parts on your equipment according to the recommended schedule. They will also alert you to any issues, such as signs that your equipment is worn down and needs a full replacement.
3. Purchase Modular Solutions

Repairing large pieces of expensive equipment is costly. But opting for modular parts rather than all-in-one systems can help to lower repair costs. This is especially common in automated solutions.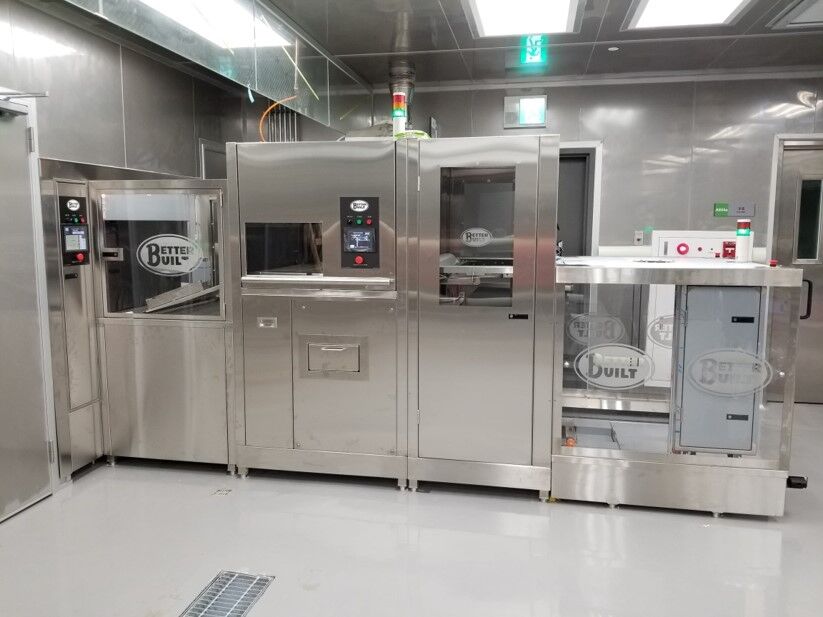 Creating an entire system with modular parts will make it far easier and less expensive to fix, repair, or replace.
For instance, the Activ Integrated Automated Solution (IAS) offered by BetterBuilt uses a unique modular design. This includes a cage washer, Sure-Flo and Sure-Vac bedding handling system, and an enclosed dump station. If one of the parts needs servicing, it can be easily addressed or removed as it is a singular piece of equipment.
4. Keep Recommended Spare Parts Available and Have Tools Handy
Preparation is key in most situations, and it can make a huge difference in a laboratory. But many labs do not have many (or any) tools on hand to repair parts quickly. This means that you may need to wait hours or even days before a technician can come to fix it.
Setting up a simple lab tool kit that is designed to tackle quick repairs can help reduce downtime. This may include drills and screwdrivers to tighten loose screws, electrical tape, measuring tape, pliers, and hammers. Extra lubricants like WD-40 can be used to fix squeaks, and compressed air can clean up clogs in an instant.
Now, while these laboratory tools can be useful for quick fixes, make sure you refer to the manual before adjusting anything. Some pieces of equipment require special tools and many repairs should be left to the professionals.
5. Install Diagnostic Tools
Knowing that something is wrong before your lab equipment suddenly malfunctions or stops working can help you avoid lots of issues. You might not always notice the warning signs on your own though. Thankfully, diagnostic technology can do this job for you.
Diagnostic equipment will monitor performance numbers and notify you if anything is off. These will track essential metrics, such as energy usage and temperatures, which could indicate internal troubles. Noting when these measurements change can help you catch potentially major issues early on – which could save you quite a bit.
Wrapping Up
Lab glassware replacement and equipment repairs are necessary from time to time. But following tips such as scheduling preventative maintenance and creating modular systems can help to reduce overall costs.
Another solution is to start with top-quality lab equipment from the beginning. Investing in high-quality lab solutions like glassware washers, dryers, and handling systems can minimize issues resulting in expensive repairs.
Here at BetterBuilt, we offer only the highest quality lab equipment designed for the life science and healthcare industry. Our team of experts is also available to answer any questions, offer technical support, and help you find the exact part or system your lab needs.
To learn more, please contact BetterBuilt today by submitting a request online.