Keeping a sterile environment is critical in vivarium research. Life science facilities have extremely strict cleaning regulations they must meet – which includes the tedious task of dumping and replacing the animal bedding. This process is unpleasant and time-consuming. Thankfully, a bedding handling system can resolve this issue.
The process of dumping soiled bedding, cleaning cages, and refilling them can take time, especially in larger laboratories. Further, there are many health hazards associated with the process used.
A bedding handling system includes several parts, which automate the entire process. This helps laboratories save on time, resources, and ultimately money by reducing waste and manpower requirements.
The team at BetterBuilt has spent over 70 years developing groundbreaking systems designed to improve sanitation and production in the life science industry. Our unique bedding handling system was developed for vivarium research facilities and can significantly cut down on time and energy consumption, making labs far more efficient.
Let's dive into each of the solutions that work together to form the bedding handling system.
1. Bedding Disposal Systems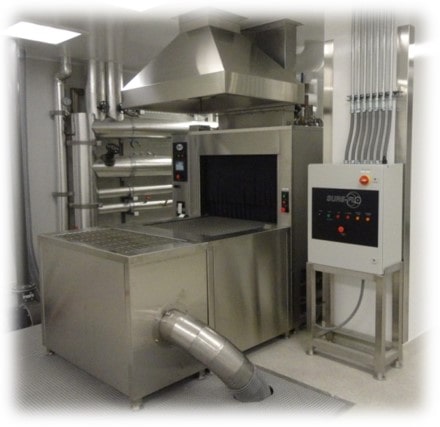 Perhaps one of the most important parts of bedding handling is the safe removal of soiled bedding. The goal is to do this step as quickly as possible without much human interaction, as this material is full of allergens and bacteria.
Soiled Bedding Removal solutions automate this process by collecting then transporting bedding directly into a disposal container. BetterBuilt offers two different bedding removal solutions:
The S200 Sure-Flo Soiled Bedding Removal System we offer features a tubular drag-chain conveying system that is designed specifically for soiled rodent bedding and can safely remove up to 330 lbs. per hour. Our other model is the S260 Sure-Vac, which pneumatically conveys the bedding into a sealed vacuum waste dumpster. This prevents dust or particles from escaping while cages are dumped and cleaned.
2. Bedding Dispensers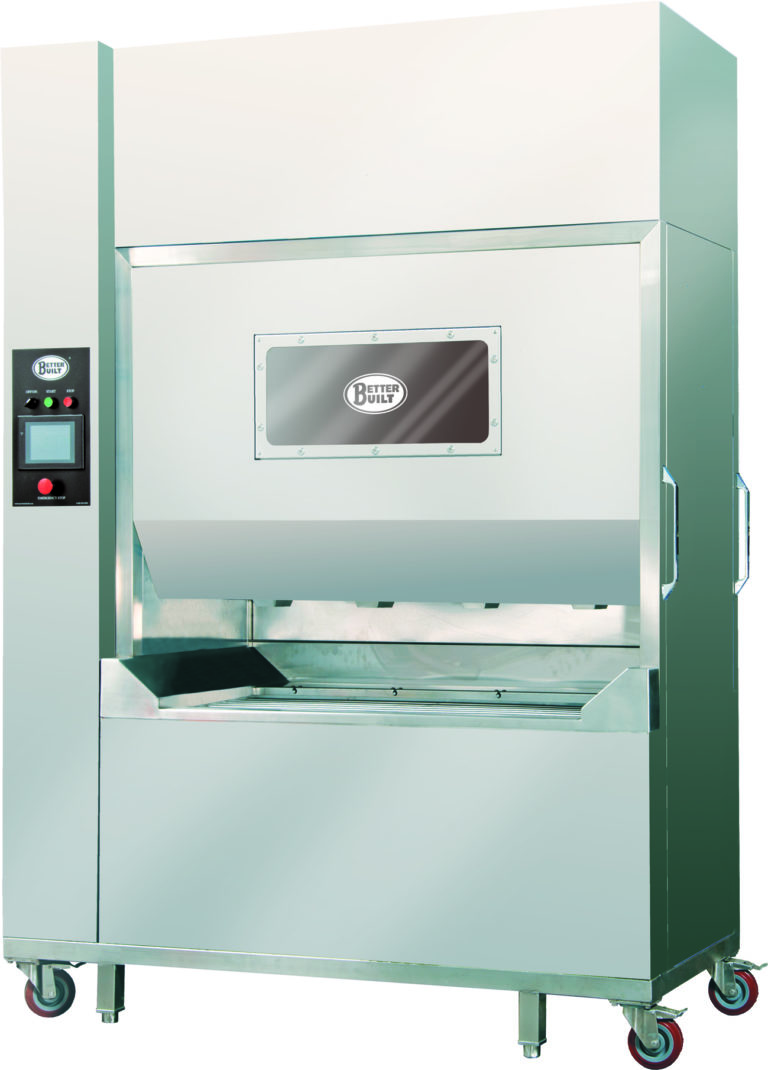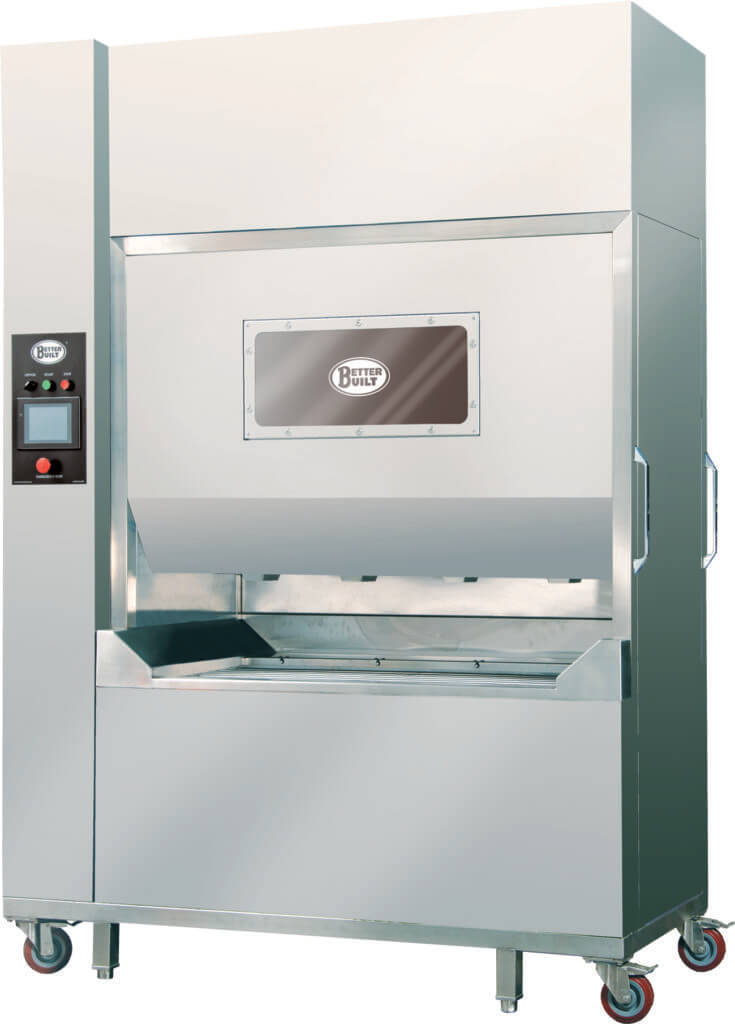 Once the soiled cages are emptied, they are cleaned into a washing unit. After they are sanitized and dried, they must be refilled with fresh bedding. However, dispensing bedding into cages can emit dust, creating an unpleasant work environment. Dust build-up can cause mechanical issues, poor air quality, and create slippery surfaces.
A bedding dispenser helps to eliminate this issue by using chutes to automatically dispense bedding and capture any residual dust. The C200 Series Inline Chute Bedding Dispenser uses a timed pneumatic system to dispense bedding quickly and efficiently. This system uses sensors to determine the exact amount of bedding required depending on the size of the cage.
3. Bedding Housekeeping System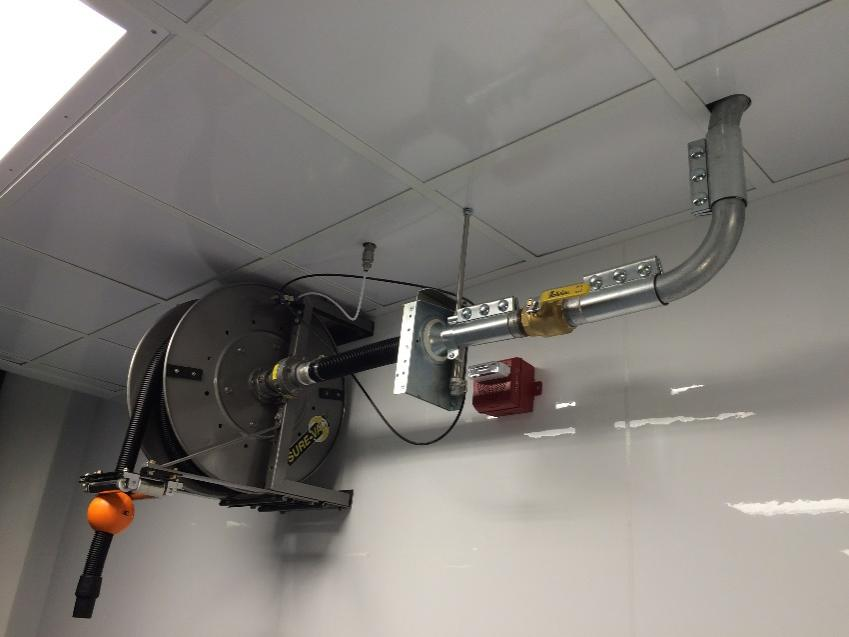 Cage wash is not the only area to maintain a clean environment.  The corridor, animal holding room, procedure rooms, and other areas in the facility must maintain a level of cleanliness.  Most facilities would provide a manual process of cleaning these areas and removing the waste manually.
BetterBuilt can offer an alternative, more efficient process; the S250 Sure-Vac Housekeeping System.  This system provides a centralized vacuum system where ports or hose reels are provided within the rooms or areas that require cleaning.  Instead of manually sweeping and bedding materials or waste, the centralized vacuum system can be used instead.
4. Creating Modular Automated Systems
One of the most unique benefits of BetterBuilt's bedding handling system is that all pieces are completely modular. This means that each part operates on its own, but is designed for integration with other solutions. This is the best way to create a seamless process that ensures all of your vivarium research equipment is handled and cleaned properly.
Another benefit to modular automation is easier maintenance and repairs. Rather than shutting down the entire system, one solution can be worked on independently of the others. Laboratories also have the benefit of choosing the exact systems that meet their needs, rather than purchasing larger solutions with unnecessary extras.
Wrapping Up
Improving efficiency without sacrificing sanitation or cleanliness is surely a primary goal for most vivarium laboratories. By utilizing automated bedding handling systems, life science labs can quickly dump, clean, and refill animal bedding continuously.
If you are interested in learning more about BetterBuilt's unique bedding handling system and other solutions, please give us a call at 888-553-0855. Our team has helped life science laboratories for many years by developing unique solutions that make a major difference.
Contact us today to learn more and see which solutions could be the best fit for your laboratory.