We're seeing laboratory automation do some amazing things – whether it be reducing the risk of injury, creating better lab safety, building more efficient processes, etc.
Although lab animal research facilities may face different specific issues, many face similar challenges. There is always the pressure to complete processes faster while improving safety and cleanliness standards. Additionally, laboratory technicians are constantly trying to improve their work by finding more efficient practices – while also cutting down liability risks.
Leading-edge laboratory automation can help to solve many of the challenges that lab animal research facilities face. The latest advances in automation technology have made routine processes far easier to control and accomplish.
The use of laboratory automation has been steadily increasing. The global market is forecasted to grow by $1.2 billion by 2025. However, the most significant integration of automation is in large laboratories with massive budgets. Many smaller companies and facilities have yet to take full advantage of this technology.
So, this raises the question: is laboratory automation adoption necessary and possible for vivarium and lab animal research?
Let's discuss.
1. Understanding The Necessity of Investment
One of the leading reasons why many lab animal research facilities are hesitant to automation adoption is the high cost.
Depending on the type and size of the system that is used, the average cost for laboratory automation ranges from $500,000 to $2.5 million. This is certainly a steep cost for smaller facilities with limited budgets – so it is easy to understand why many companies are hesitant to invest in automation.
For instance, vivarium lab technicians spend a lot of time emptying cages, dumping and replacing bedding, transporting dirty cages and loading washing stations. They also had to remove clean cages, dry them, re-rack them, and roll them back into the lab.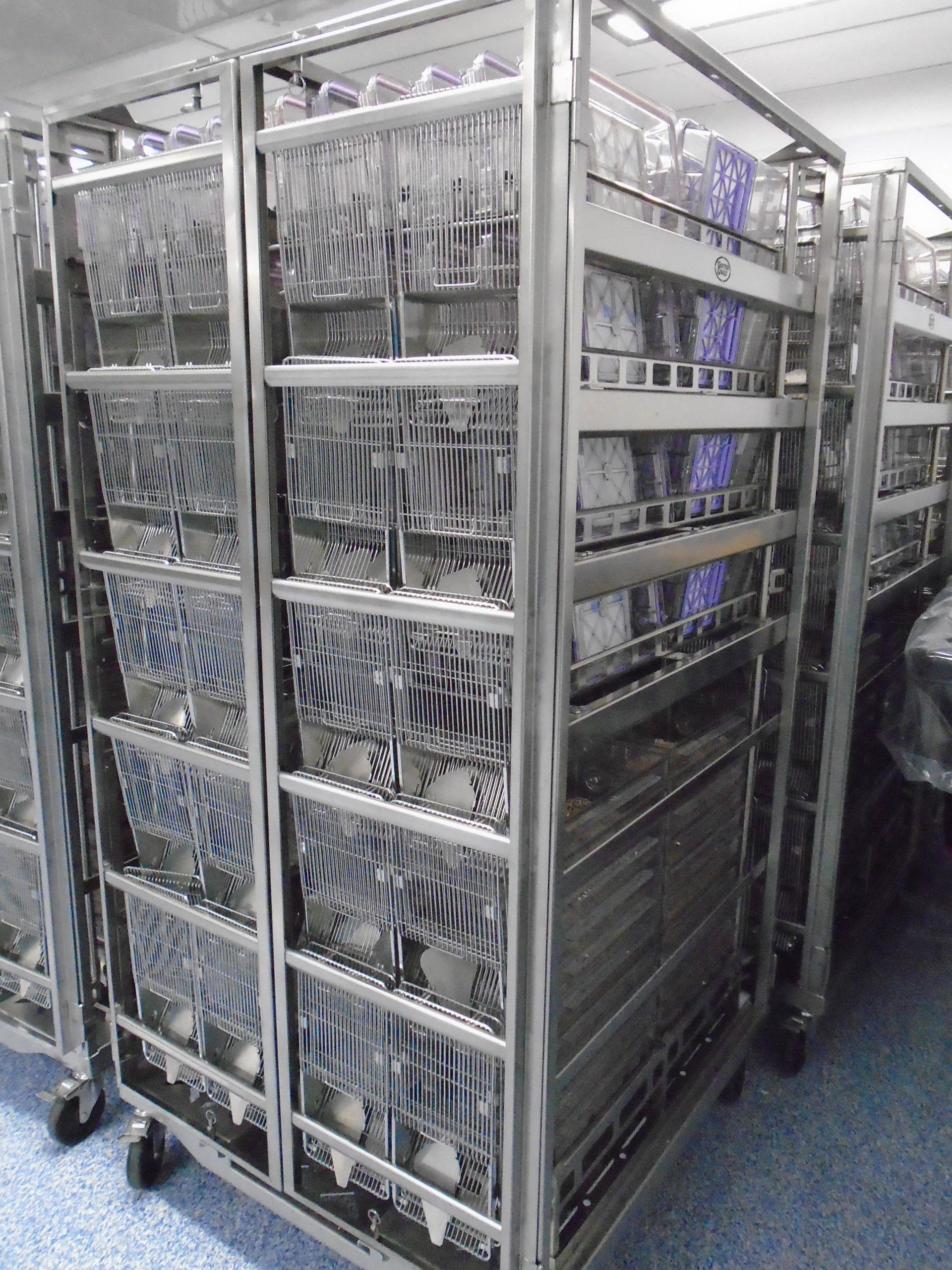 With automated systems – and the right material handling equipment – this process can be completed far more efficiently.
For example, the B236 Cart is large enough to hold 4 mice cages or 2 rat cages per row, as well as filter tops and feeder screens. Dirty cages can be loaded onto the cart and then transported into the lab animal research washing system.
The automated system then removes individual pieces from the cage for thorough cleaning. Once the washing cycle is complete, the parts are reattached and ready for transport. This saves technicians hours of time and ensures that the process is far more sanitary.
Automation is truly the best option to help labs keep up with demand and avoid issues with staff shortages. Some of the tasks that may be relegated to technicians can be completed partially or entirely through automated systems and solutions.
Ultimately, laboratories that fail to keep up with emerging technology will soon fall behind their competitors. Automation adoption is no longer a flashy add-on – it is essential for progress.
2. Automation's Benefits Outweigh The Challenges
While there are many significant obstacles to automation adoption (such as the cost, added training, and logistics to integration), the overall benefits far outweigh the challenges.
Laboratories that utilized automated systems for analytical reporting had up to an 86% reduction in errors. Additionally, automated processes are typically about 60% faster than manual ones.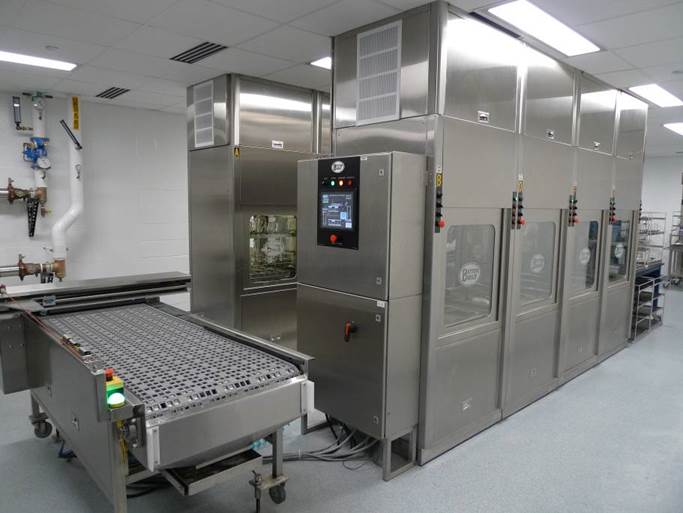 Some automated systems can help to save significant costs on wasted materials or damaged equipment.
For instance, BetterBuilt's Activ washing systems are designed to integrate with automated technology. Multiple carts of dirty animal lab research equipment can be loaded into the machine, which automatically adjusts water temperature, detergent usage, and cleaning pressure as needed.
Automated systems significantly cut down on waste and use fewer resources than manual processes. BetterBuilt's Activ Integrated Automation Solutions (IAS) help to reduce electricity consumption by up to 70%.
This helps to not only reduce the time needed to unload and reload washers, but it can also help to eliminate broken equipment that can be damaged during this process.
3. Automation is Becoming More Accessible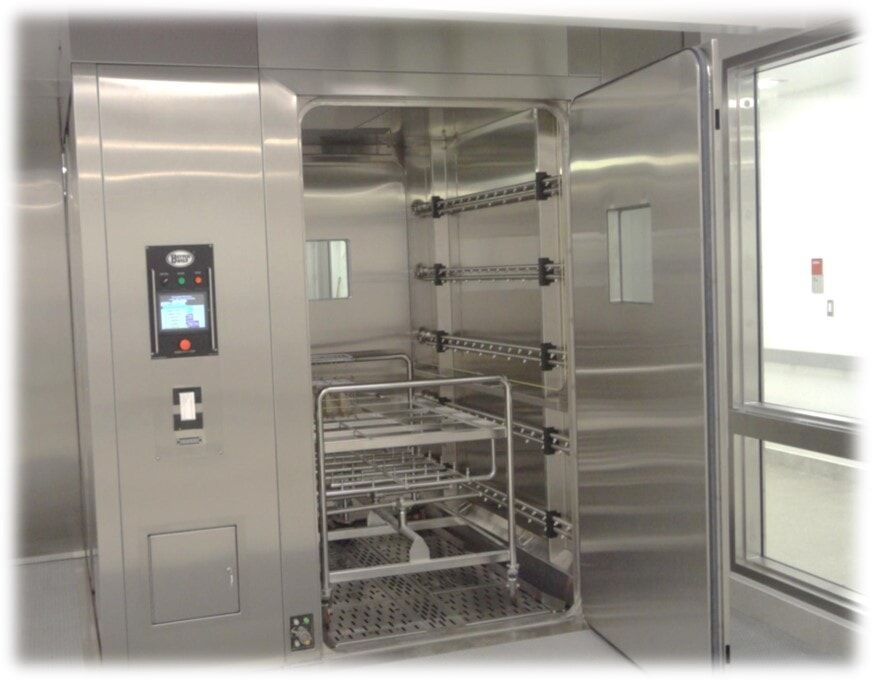 Automated lab animal research solutions are far more prevalent and accessible today than ever before. Technology is constantly improving to match up with automation demand in these facilities. These days, many solutions can be customized to meet special requirements, specific processes, and sanitation requirements.
At BetterBuilt, we offer a wide range of automated systems and solutions specifically for vivarium research. Each system is designed to integrate with other equipment and can be operated automatically or manually as needed.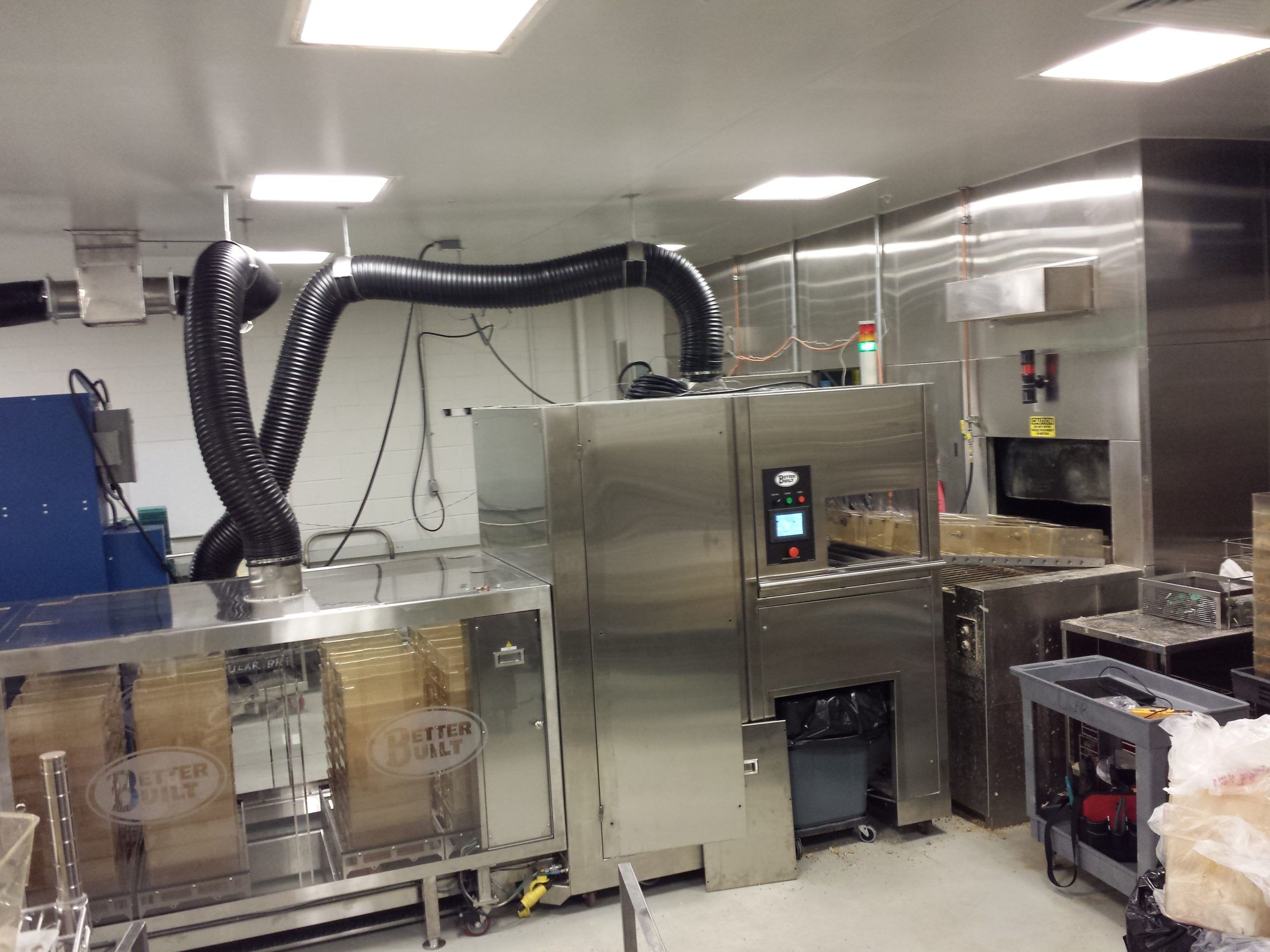 Variations of the Activ Automated Dump Station (ADS) can be used as a single unit or with a tunnel washer. It is designed to automate the cleaning process by dumping and scrapping soiled cages and safely disposing of the waste.
The ADS station is fully enclosed and can be integrated with a vacuum system for dust collection and bedding handling. This ensures a far more sanitary and efficient approach to lab animal research equipment cleaning.
This also allows laboratories to build upon their automation systems as needed – so an entire overhaul of all processes does not need to happen all at once. This can make the process of automation adoption far more affordable and reasonable.
4. Adjustments Are Still Needed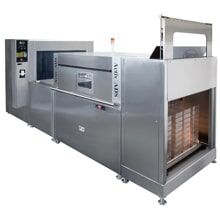 Smaller lab animal research facilities with limited budgets need to understand that automation adoption does not need to happen all at once. It is best to start with processes that stand to gain the most, whether it be in higher productivity and output or reduced costs and waste.
There will also be a learning curve and new skill requirements for lab techs to use this technology correctly. Technicians need to be comfortable allowing automated systems to take over processes that used to be completed manually. During the process of adoption, there may be some initial glitches and issues. But overall, this must be something that laboratories are prepared for.
To make the transition into automation more seamless, it is recommended that vivarium labs partner with experts to create more customized approaches. Workflow consultants can help to pinpoint where automated solutions will be more useful in a certain organization. Automation professionals will assist with process optimization and training so that all technicians are comfortable using the equipment.
Automation is a process that cannot be successfully integrated overnight. The key to successful lab automation adoption is to focus on finding solutions that will make the greatest difference – and building on from there.
For some companies, the best starting point may be in lab animal research washing systems, whereas for others it could be with waste management or automated dumping stations. Each laboratory in every industry has its own set of unique opportunities where automation can make a significant improvement.
Conclusion
Laboratory automation integration is starting to become more of a necessity than merely an option. Technology is constantly improving and the benefits of automated systems show why vivarium facilities need to make this a top priority.
However, not all automated lab systems are created equal. It is important to work with a company that provides innovative solutions that you can trust and quality you can depend on.
BetterBuilt has provided the latest laboratory solutions for over 70 years, specializing in lab animal science facilities. We offer state-of-the-art automated solutions that make a significant difference and help to improve lab processes in countless ways.
If you are interested in learning more about BetterBuilt's Activ Automation Solution systems, as well as other laboratory washing systems, material handling solutions, and other products, contact us today.
Our team can help to answer any questions and provide further information on automated solutions to meet your laboratory's needs.